Reviews
Descriptions:
Set in London, a romantic comedy where the leading character enter a fake marriage and later fall in love.
'Tara VS. Bilal' Netflix Movie Review – An Endearing Story With Outstanding Performance
The movie follows vivacious yet sensitive Tara who collides with reclusive charmer Bilal in this slice-of-life story set in a vibrant and diverse London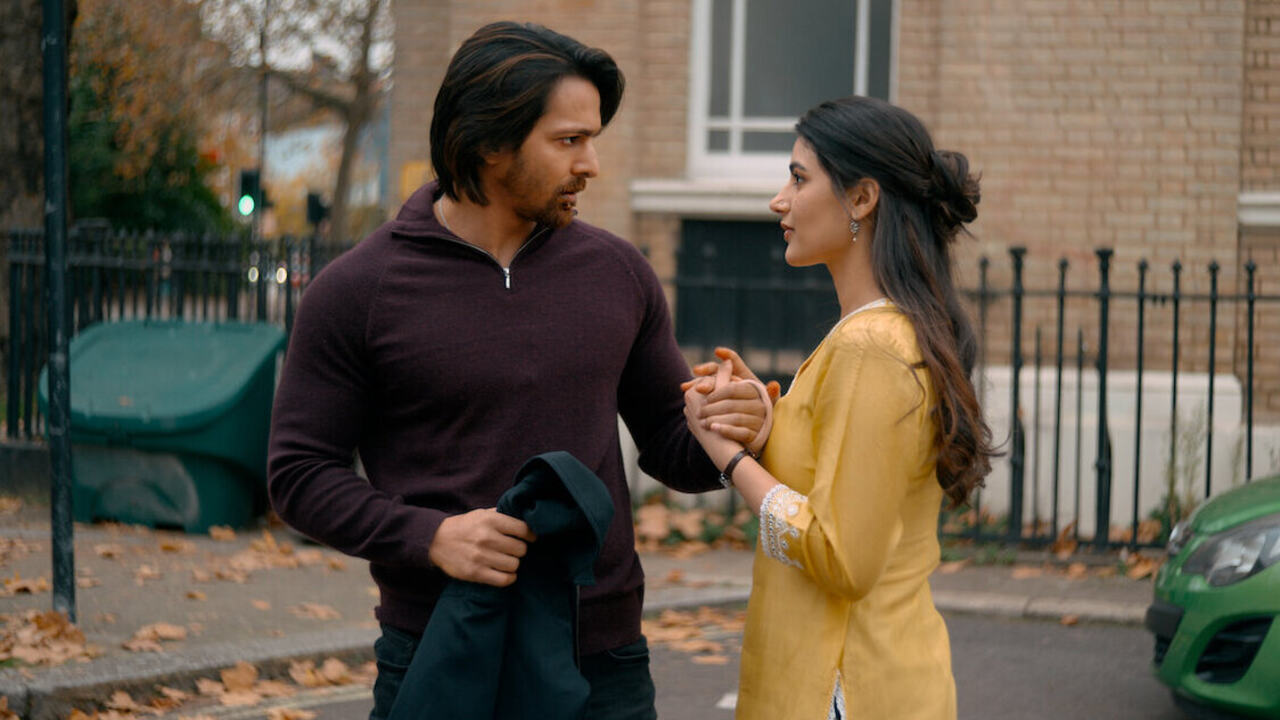 Tara vs Bilal is a Bollywood movie that got its OTT release on Netflix in December. In this romantic comedy, Harshvardhan Rane and Sonia Rathee play the two main characters, Bilal and Tara. The film is mostly set in London and has a runtime of about 2 hours and 6 minutes.
Tara is a young woman from Delhi, who gets married to a guy called Karan. Soon after her marriage, she relocates to London with her husband where she learns some bitter truths about him. After spending some rough days on the streets of London she reaches in good hands and crosses paths with a guy called Bilal, who is dealing with another set of problems. Life happens, and the two reach a point where they agree to do a fake marriage, but fate has some other plans.
The film delivers a simple story that will make the viewers experience different emotions. The film is produced by John Abraham and Bhushan Kumar and the duo has tried to bring in maximum entertainment.
Bilal is a guy who was brought up by four women (his mother, aunties, and grandmother). He has a different view of life and marriage after witnessing the failed marriages of his mother and aunties. Whereas Tara is full of positivity and charm but just got a bitter experience from her marriage in a country that is strange to her. Bilal experiences all sorts of tantrums from his family to settle down and get married whereas Tara tries to forget her misfortunes and make a living in London. The two have different views on life, and the movie shows us how they overcome their inner demons.
The film has a smooth pace where in the first half of the movie the viewers will get enough time in getting to know the characters and their backstories. The second half of the film is all about how each of the characters overcomes their obstacles in life and tries to move on from what scarred them.
Although the film might seem like a romantic movie, it has fewer romance elements and more pinches of comedy elements in it. The cast of the film is amazing as each of the actors has caught on to the essence of their characters. The film has got plenty of side characters and each of them has a backstory. Through this, the film has thrown some light on the LGBTQ community and also has given us beautiful side plots.
The side characters Ritz and Jiggy bring in the comedy at the perfect situations and make the movie an entertainer. These characters along with the four women of Bilal's life get equal importance in the story just like the main characters. The film is also accompanied by some beautiful melodies and gives the scenes the right vibe.
Even though the ending of the film is predictable, the main plot along with the subplots makes it charming and fresh to watch. Harshvardhan Rane has done a splendid job of conveying his role in the best possible manner. He was able to display the trauma his character experienced has given us a lovely performance. Sonia Rathee too, who is a newbie to the film industry did a wonderful job of bringing her character alive.
The film overall has a refreshing vibe even though it gives us several emotional scenes. It somehow how balances everything and does not add even a moment of dullness. It's a movie that gives you a simple story that everyone can expect but still has the ability to surprise you with its charms and elements. The film surely can be a one-time watch for everyone who enjoys watching Bollywood films.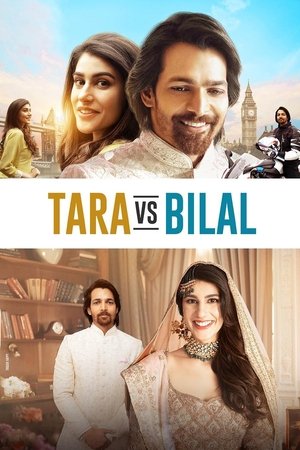 Tara vs Bilal
तारा वर्सेज बिलाल
Set in London, A love story that centres on Bilal and Tara, who are polar opposites and have different expectations from life. But there's more to it than meets the eye when their paths cross and circumstances force them into a phony marriage alliance.
Harshvardhan Rane
Mona Ambegaonkar
Niki Aneja Walia

Shagufta Ali
Deepika Amin

Pranay Manchanda

John Abraham

Bhushan Kumar

Krishan Kumar

Mukesh Chhabra

Jubin Nautiyal
Manan Bhardwaj
Manan Bhardwaj
Manan Bhardwaj