Reviews
Descriptions:
Shadow Assassins (2022) Hindi
The film deals with the story of Nirbhay Kalita, a young ambitious boy, who got sucked into vengeance after his dear ones are assassinated. The film is set against the backdrop of militancy in Assam by ULFA (United Liberation Front of Asom) in the year 1998.
Shadow Assassins: Release Date, Trailer, Songs, Cast
Release Date

9 December 2022

Language

Hindi

Genre

Crime, Drama

Duration

2h 6min

Cast

Anurag Sinha, Mishti Chakravarty, Monuj Borkotoky, Rakesh Chaturvedi Om, KP Sandhu, Hemant Kher, Soumya Mukherjee, Akash Sinha, Ranjeev Lal Barua, Stuti Choudhury, Mrigendra N Konwar, Ranjita Boruah, Violet Nazir Tiwari, Bibhuti Bhushan Hazarika

more…

Director
Writer
Cinematography

Gargey Trivedi

Music

Ashu Chakraborty

Producer

Siddharth Mahajan, Anil Goswami, Rahul Kapoor, Navnita Sen, Shitiz Jain, Nilaanjan R Datta

Production

Finchbill Motion Pictures

CertificateA
About Shadow Assassins Movie (2022)
A young ambitious boy (Anurag Sinha) is taken over by vengeance after his loved ones are assassinated — based on real life events.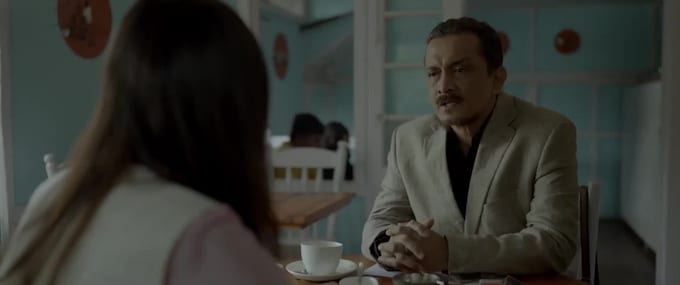 Shadow Assassins Movie Cast, Release Date, Trailer, Songs and Ratings
Shadow Assassins
A film by Nilaanjan Reeta Datta.

Anurag Sinha
Mishti Chakravarty
Hemant Kher